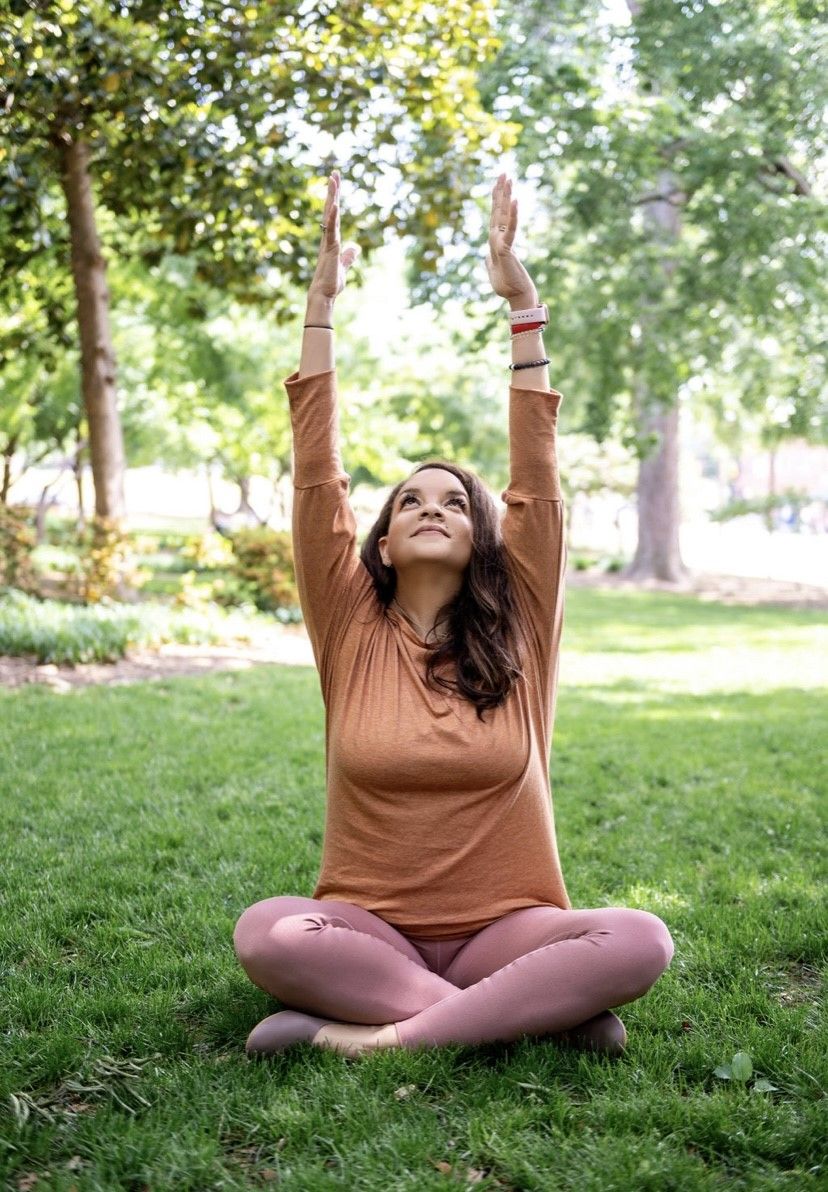 You want to make Yoga, meditation, and mindfulness a habit.
You heard it has so many benefits.
But you hesitate to join a public yoga class because you feel you might not keep up or understand the instructions.
You worry if you are doing it right.
You worry about how you look.
You wonder if you will ever be flexible enough to touch your toes or bring your leg around your neck.
So you end up watching free "yoga for beginners" on Youtube (that isn't for beginners), which keeps you from enjoying the practice.
What if you had Yoga created exclusively for you? At your pace, where you can ask questions that matched your energy levels under the guidance and support of an experienced, certified yoga teacher?
Beginner yogis need to work through a program and sequence that is specifically designed with newbies in mind so that you can start your yoga journey off safely and successfully.
Instead of all levels group classes, private yoga lessons are the best way for a beginner, someone with injuries or limitations, or those with busy schedules to practice Yoga.
Through private instruction, you will understand how to connect to your mind + body at a new level.
Private Yoga is geared towards the beginner yogi and offers a welcoming, safe space for you to explore the fundamental asanas (poses) found in most yoga classes and the basic concepts that underlie every yoga practice in a way that works for your body.
It's personalized 1:1 time where you can ask questions and adjust the pace. With a customized plan for your specific needs and wants, and provide appropriate modifications.
You've tried to DIY your yoga practice by watching classes on YouTube but still aren't enjoying the practice
You have specific injuries or problem areas that need special consideration
You are looking to reduce stress, regulate your emotions or find tools to slow down
You want to move at your pace, where you can ask questions and interact with your teacher
You want to start a yoga practice but don't know where to start.
In my three month introductory series, you'll explore the essential framework of vinyasa (flow) Yoga, including:
The primary standing poses and how to find proper alignment in those postures
Effective techniques to release muscular tension and build core strength
Breathing techniques to create focus and soothe the nervous system
Modifications for common poses to make yoga practice work for your body
Addressing questions about philosophy and meditation
After three months, you will be ready to attend group classes with confidence in your ability to safely modify or ramp up the practice according to your own needs and goals.
12 -24 1:1 private yoga sessions guided by Joyce Loveless
Home practice support: homework, readings, and recordings
VIP discount to all workshops and masterclasses offered by Joy + Love Wellness
Recommended reading: Yoga for Everyone: 50 Poses for Every Type of Body by Dianne Bondy and/or Total Yoga: A Step-By-Step Guide to Yoga at Home for Everybody by Tara Fraser
First, give me a call or schedule a time for me to call you. We'll consult on the phone to make sure we're the right fit.
Next, I will come to your home or schedule a Zoom call for an introductory session. I'll assess your needs and explore what you're looking for in yoga practice.
From there, we create a plan to work together once or twice per week, with yoga sessions that are perfectly tailored to your body and your life.