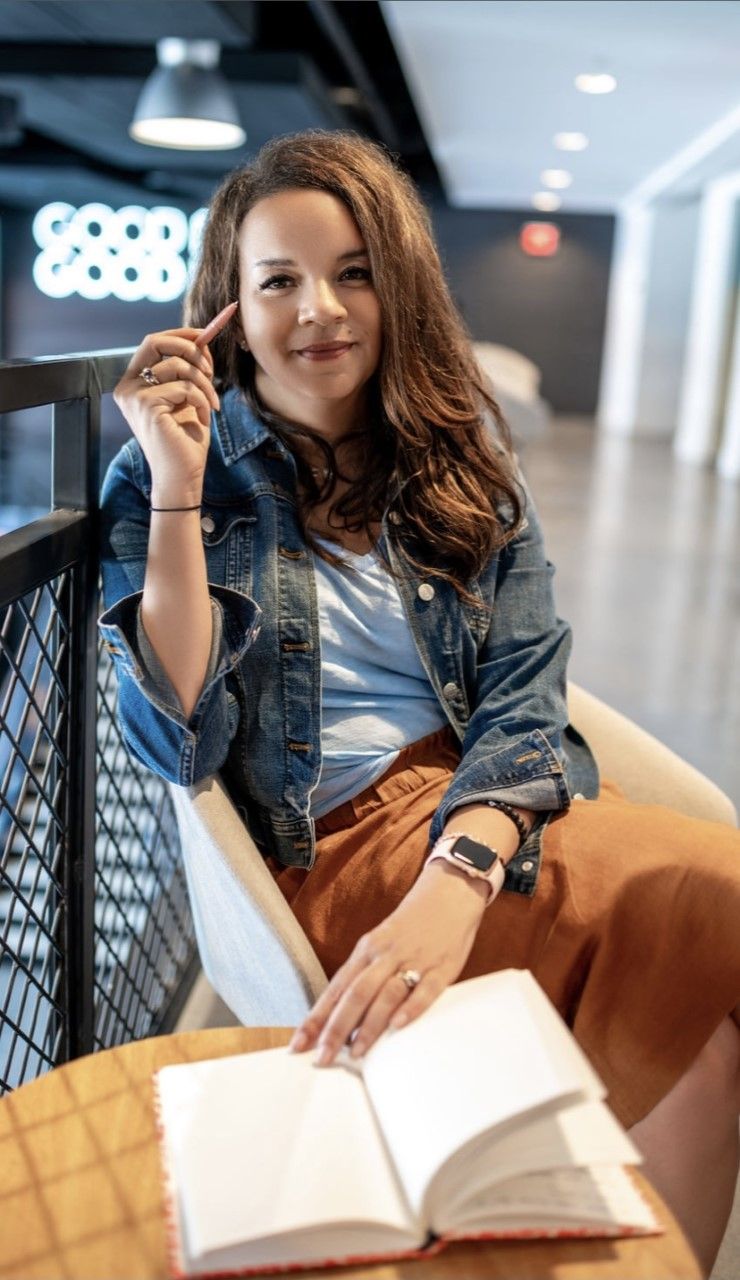 Hello Friend! I am Joyce!
I am a yoga teacher and transformational coach.
I guide women toward total self-love and confidence so they have the unshakeable belief they're enough to go after their dreams.
Food and exercise are an important part of feeling our best, and as a certified Coach I make sure my clients nourish themselves accordingly. However, real sustainable transformation goes beyond just diet and exercise.
To live the life of your dreams you must first love yourself unconditionally. It's not selfish to want to feel good and live vibrantly. It's also not selfish to invest in your well-being. When you allow yourself to shine, you lift up all of those around you. It's a ripple effect.
It's my mission to show women that their desires are attainable. It's all about believing you are capable, beautiful, and worthy of it all. Just by being your authentic self, you are enough.
It's time to become a magnet to all that you desire. It's time to let your beauty shine, step into your personal power and live a life you're madly in love with.
Joyce Loveless, M.Ed, RYT 200 is the founder and owner of Joy + Love Yoga. She is a Transformation Coach and an RYT200 yoga teacher. Through Joy + Love Yoga, she designs virtual and in-person yogic experiences that embody the 4 pillars of self-care: movement, stillness, connection, and nourishment.
Joyce completed her training under Jennie Wise and Andrea Sewitsky at Wisemind Yoga Meditation and Mindfulness Center. She specializes in building inclusive communities and spaces that resonate with their day to day experiences, especially for those not represented in mainstream yoga spaces. She has offered classes in corporate and private settings, through the City of Raleigh and Camp Gladiator, and served as a yoga teacher trainer for Wisemind Yoga. Her work has been featured in Medium and WRAL.
Her academic background is in education for elementary students and adults. She received her Bachelor's degree from Va Tech and her graduate degree from NC State University. Her professional experiences include classroom teacher, nonprofit director, and consultant for Diversity, Equity, and Inclusion. She is a certified coach through the Center for Creative Leadership in Greensboro, NC.
Joyce is fierce about wellness, especially for midlife women navigating life's transitions. She specializes in restorative and yin flows that offer introspection and peace. her classes are an invitation to come as you are and explore your movement in a safe, supportive space.
Off the mat, Joyce is a wife, mother of three adult children and an avid runner. She has completed seven marathons and countless half-marathons and 5k's.
Contact me:
email: joycecloveless@gmail.com
phone: 703-298-5204