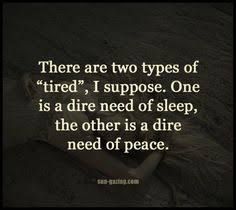 Hello Friends,
I hope you all are doing well and that you and your loved ones are healthy. 
How are you feeling as we enter into Fall, the season of release and transformation? Maybe there are some changes you'd like to make. Something you'd like to work towards. Perhaps something you're ready to let go of.
Let's connect with that inner stirring with some well-deserved self-care and rest by joining me at the Restorative Yoga & Yoga Nidra Masterclass, Thursday, September 17th, 6:30-8:00 pm.
You'll be guided through a restorative yoga practice to stretch your muscles and connect with your body. Then, you'll be guided through Yoga Nidra (yogic sleep) in which you remain awake and work toward total relaxation in the body and mind. This class is perfect for people dealing with stress, anxiety, or insomnia.
The practice is accessible to all levels.

To fully enjoy practice you will need:
a quiet place to practice
a mat, plenty of pillows, blankets, or bolster
journal and pen
reliable internet connection
The Class will be led via zoom. Please register through Joy + Love Yoga to receive the Zoom link. The drop-in rate is $17. The fee is included in the membership of active Founding Members and members of The Circle.
Feel free to forward this to a friend and rest together!
This is the season to make a change. To try something new that you've been thinking about. To commit to yourself - body, mind, and spirit.
Can't wait to see you on the mat!
Warmly,
Joyce
PS: If you can't wait until next week, join me tonight for yummy seated stretches during "Love" (7:00-7:45 pm) and/or wake up with a gentle all-around practice, "Nourish" (8:00-8:45 am) tomorrow morning.